The most common feelings we know are: happiness, sadness, anger, disgust, surprise, love and hatred. Marshall Rosenberg, the creator of NVC, noted that we had a hard time expressing our feelings not only because we don't listen to them but also because we lacked words to express them. In the lexical field of happiness, we can find among others: amused, blissful, cheerful, delighted, ecstatic, elated.
That is why he edited a list of feelings to try to expand our vocabulary and help us identifying with more accuracy what we are feeling. And he did the same with needs.
Here are non-exhaustive lists of feelings and needs.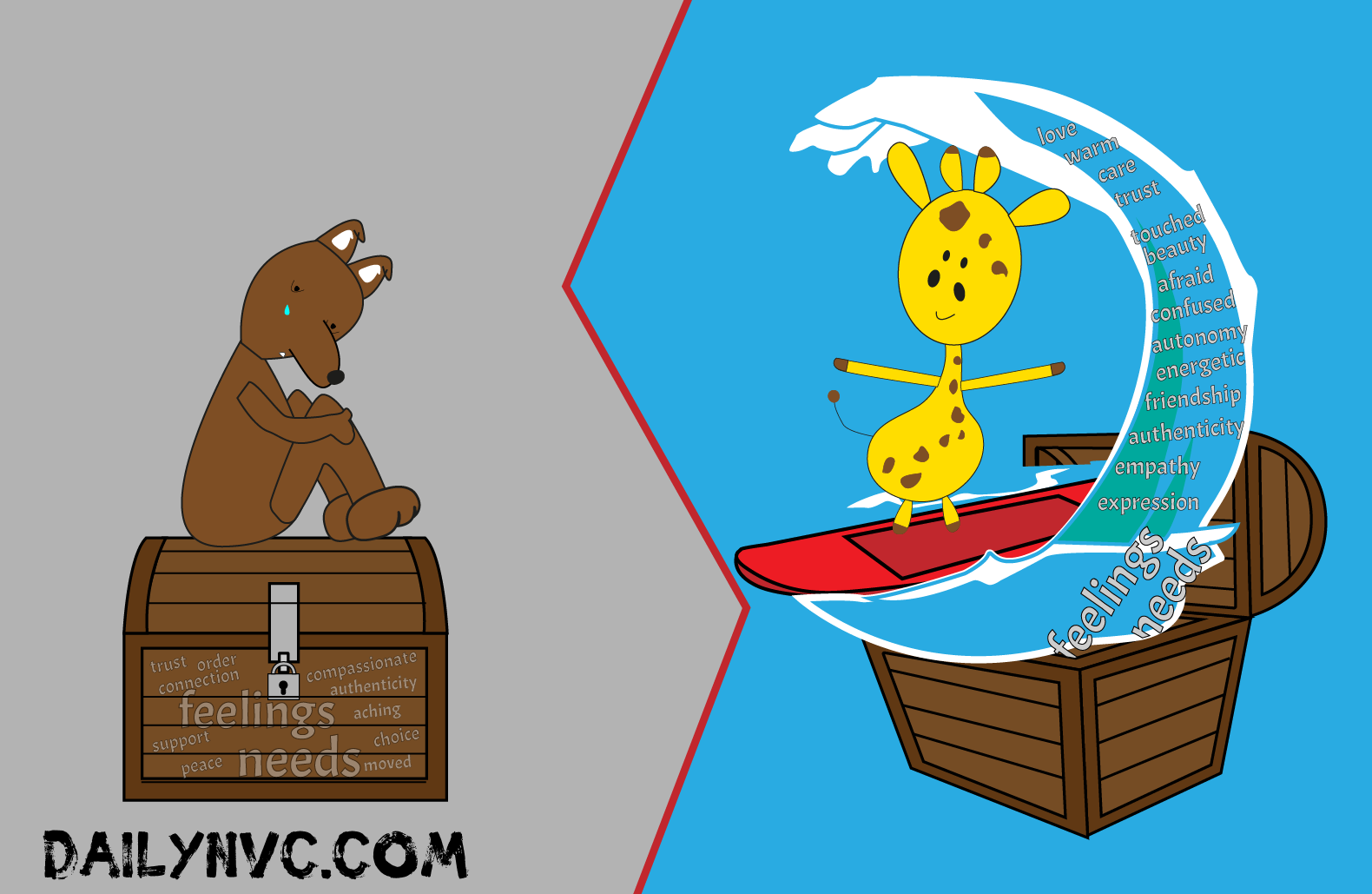 Posted on