No longer feeling distressed or anxious.
Feeling relieved is a very pleasing feeling, it brings a unique sense of relaxation. It means no longer feeling distressed or anxious. It seems to me that this feeling is rather momentary. Something happens, we are relieved and another feeling sets in like calm or relaxation.
Example: I am so relieved he said yes.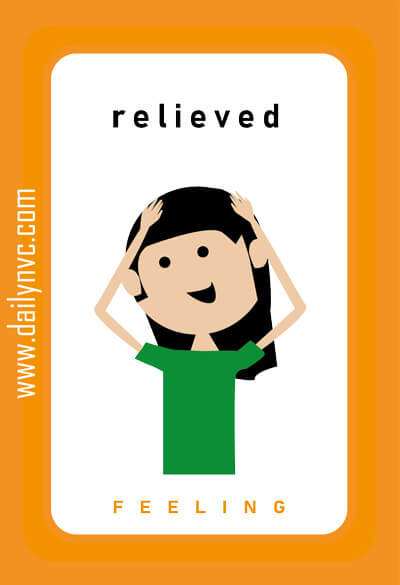 You can download this card (Right-click > Save image as...) and use it for free, or you can support my work and buy the whole deck (34 cards) of feelings here: https://www.printerstudio.com/sell/designs/feeling.html
The size of the cards is 44mm X 67mm (1.73" x 2.64").